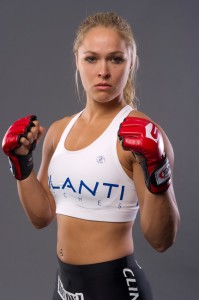 If there was ever a girl who deserved the tag Nawty, it's Ronda Rousey. She is without a doubt one of the most deadly women on the planet in case you were living under a rock plus this girl is hot! She was featured in ESPN's The Body issue in 2012 for good reason. Relentless training and some serious god given talent in the looks department make her one of the most beautiful women in sports, period! Plus… she can rip your arm off before you can blink an eye. Seriously, the arm bar is her go to move and she has Flamingo'd and arm or two in her day. The current UFC Female Bantamweight World Champion is on top of the world right now. She is going to be one of the coaches on the upcoming season of The Ultimate Fighter with Miesha Tate. She is also going to be fighting Miesha in Dec 28th, 2013 at UFC168. In case you didn't know these two fucking hate each other. Not just that, "Gee, you're a bitch and I don't like you" kind of hate but the full on death match kind of hate. That's should be fun! I put $100 on somebody getting a broken arm.
T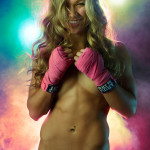 oday is was just announced that Ronda is going to make the jump to the big screen as well. She will be 'acting' along side Silvester Stallone in Expendables 3. The franchise has a history of including some of the elite MMA talent so she will fit right in in the next installment.
If you want to see more about Ronda you can check out her website at http://www.rondamma.com
Or you can Bing her of more images. Trust me, well worth a few minutes to get to see her amazing body! Ronda,  please don't kill us for saying you are beautiful and sexy. We also said you are deadly and REALLY awesome!